---
The Nativity window is located in the St. Nicholas Chapel at St. Mark's. This is the only St. Mark's window that features a woman…we are working to correct that!
The window was given in memory of Beulah Hay Radford.
The Moses window was designed by Cummings Studio, San Francisco and cost $1,114.86. It is 28" x 92".
Beulah Hay Radford grew up in Rock Springs, Sweetwater, Wyoming. She was one of eight children and the oldest daughter of John Woods and Mary Blair Hay. The Hay's were prominent citizens of Rock Springs and in the state of Wyoming, and her early years were filled with social events. The Hays had a large ranch in Sweetwater County and John Hay also a leading banker in the state. He unsuccessfully ran for the Senate and to be governor of Wyoming in 1922 (Find A Grave).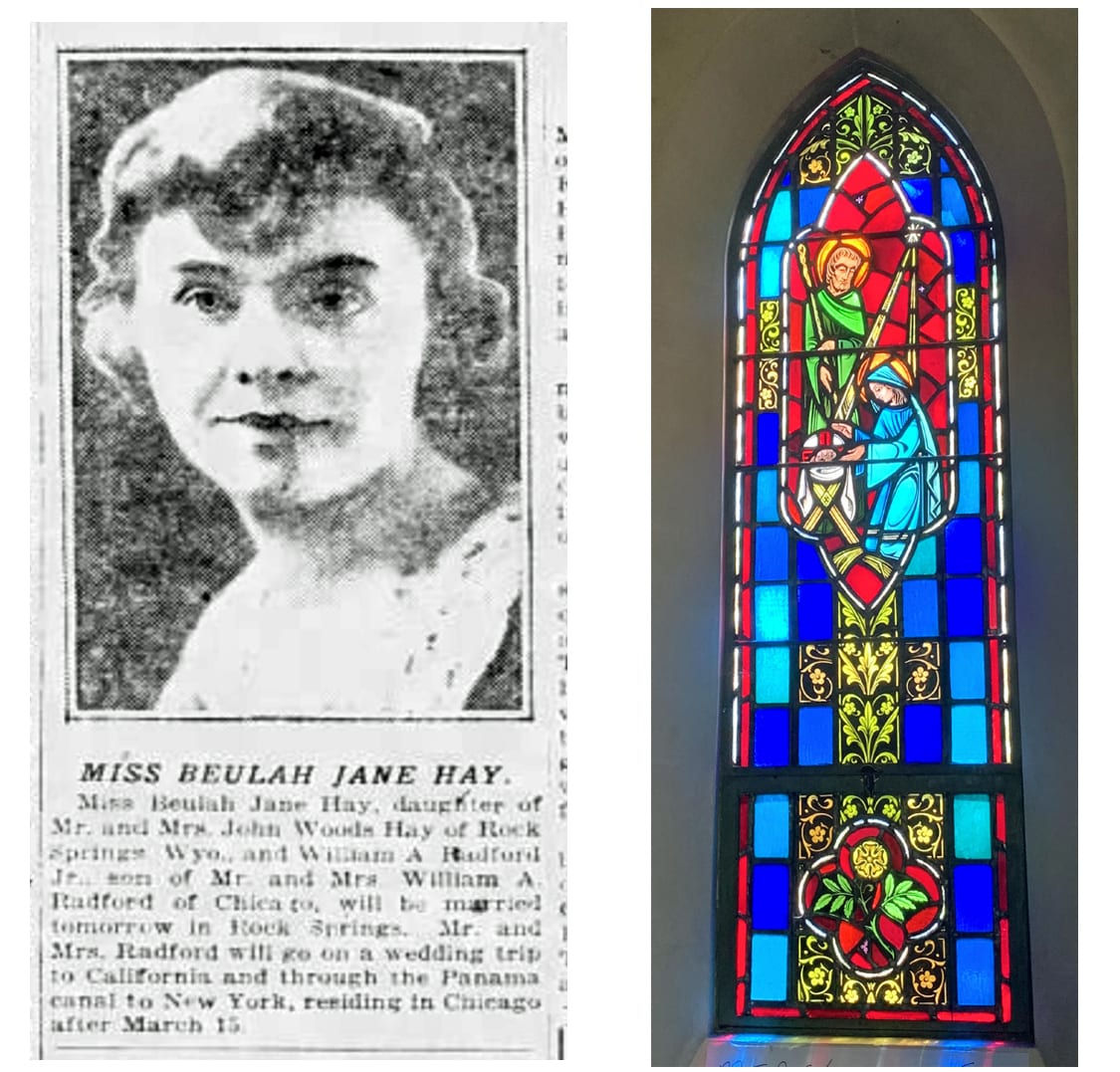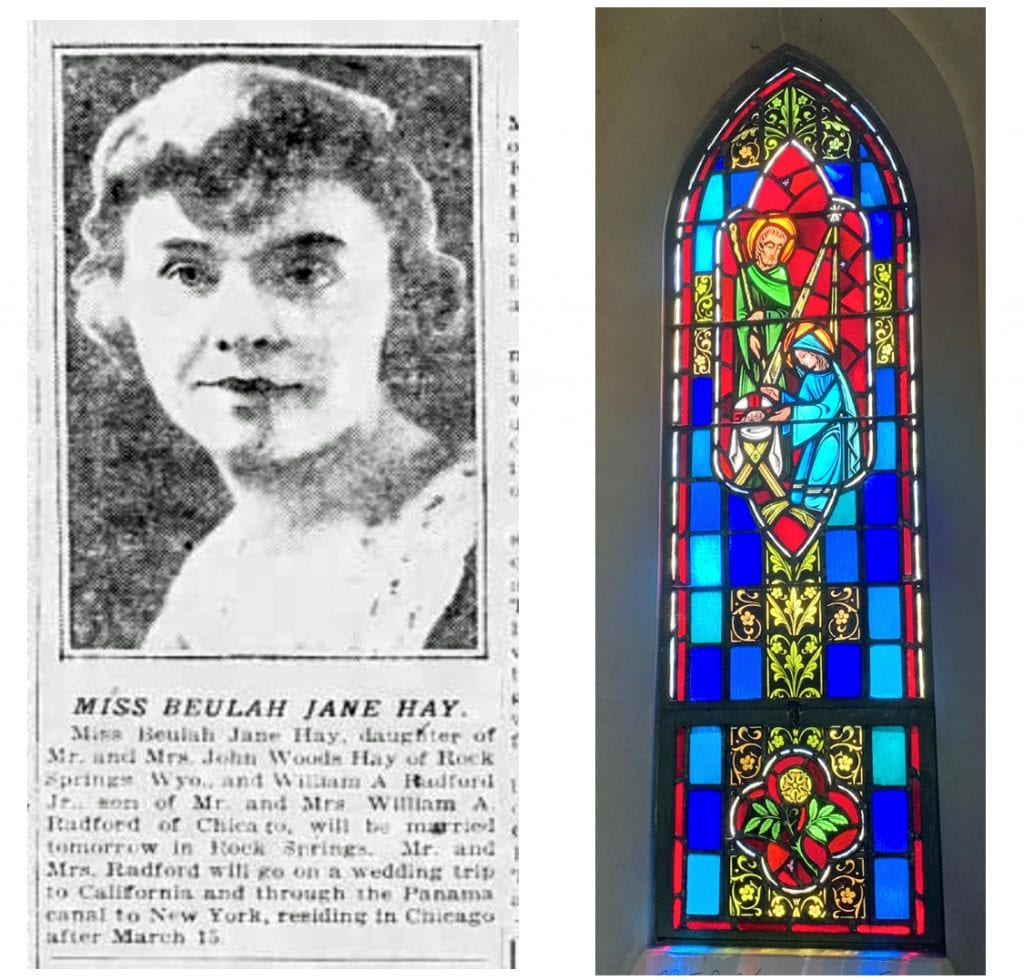 In 1924, Beulah married William Addison Radford and moved to Chicago where William was Vice President of Radford Publishing and the Radford Architectural company. Colonel Radford also served in the Air Force and was a veteran of World War I, II, and Korea. The couple's only child, John Roland Radford, was born in 1934 in San Diego, California. By 1935 they were living at 200 Coleridge Avenue in Palo Alto where Beulah lived for the rest of her life.
The Radford's were among the founding members of St. Mark's. They were present at the first meeting in February of 1948, and signed the petition to the Bishop to establish a new congregation in May of 1948 (Vestry Minutes). William Radford served on the Vestry. Beulah was active in the Women's Auxiliary and all of its activities. Their son, John, was confirmed in May of 1949 by Canon West. At the January, 1953 Annual Church Meeting, Beulah gave a speech "praising the excellent leadership of Canon West…followed by a standing ovation by the entire assemblage" (Vestry Minutes).
Beulah died unexpectedly in March of 1960 and the family gave the window in memory of her in 1960. Beulah is buried at Golden Gate Cemetery with her husband (Find A Grave).