---
On June 1st of 1953, St. Mark's joined the world-wide Anglican community by hosting a special service to celebrate the coronation of Queen Elizabeth on June 2, 1953. While this may seem odd to us today, these services demonstrated the closer ties many local Episcopalians felt to the "mother" church in England at that time.
"Church services, receptions, and countless dinner parties, and will be held, attended alike by the area's quarter million residents of British descent and residents who simply find the Coronation a notable event." (San Francisco Examiner)
St. Mark's Coronation Eve service began at 8 pm and included the clergy, choirs, and congregations of four different local churches. Rev. Henry Shires, the Rector of Christ Church (Los Altos) gave the sermon and discussed the spiritual implications of the Coronation. The Presbyterian chaplain from Stanford University, Rev. Robert MacFee Minto, also spoke. He discussed how the Church of Scotland had been invited to take part in an English Coronation for the first time ever in history. Canon Edwin West, Rector of St. Mark's, and Rev. Oscar Green, Rector of All Saints (Palo Alto), also helped to conduct the service, and represented their "sister" Church of England. The four choirs were directed by Stanford Department of Music faculty member, Harold Schmidt. Music at the service included a traditional Choral Evensong and Cesar Franck's Psalm 150 (San Francisco Examiner)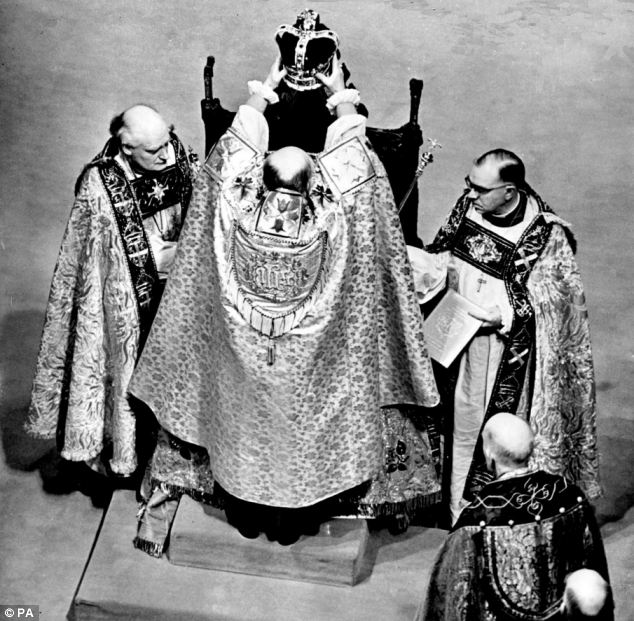 Not to be outdone, other churches around the Diocese of California also celebrated the Coronation with their own special services. Grace Cathedral's 4 pm service included participation by the Consul Generals of Great Britain and Commonwealth nations – Australia, Canada, India, New Zealand, and Pakistan. The Sausalito News described the service as follows:
"The service began with a colorful procession which included the choir, representatives of the countries in the British Commonwealth, two Canadian Mounties, a contingent of nurses, and members of the Australian and Canadian Legions. Organ music was by contemporary English composers and American Composers of British lineage." (Sausalito News)
Finally, St. Peter's Redwood City invited the six Commonwealth Consuls General from San Francisco to join them for a reception following a service of Solemn Evensong. The service began with a procession that included 35 Episcopal priests from four different dioceses and a group of American and Canadian Legionnaires, all "led into the church by a kilted Caledonian band"! The Consul General of Great Britain read the lessons and the Rector (Rev. Peter Boes) offered special prayers for the new Queen (San Francisco Examiner).
And of course all of the services included hearty renditions of "God Save the Queen." (San Francisco Examiner)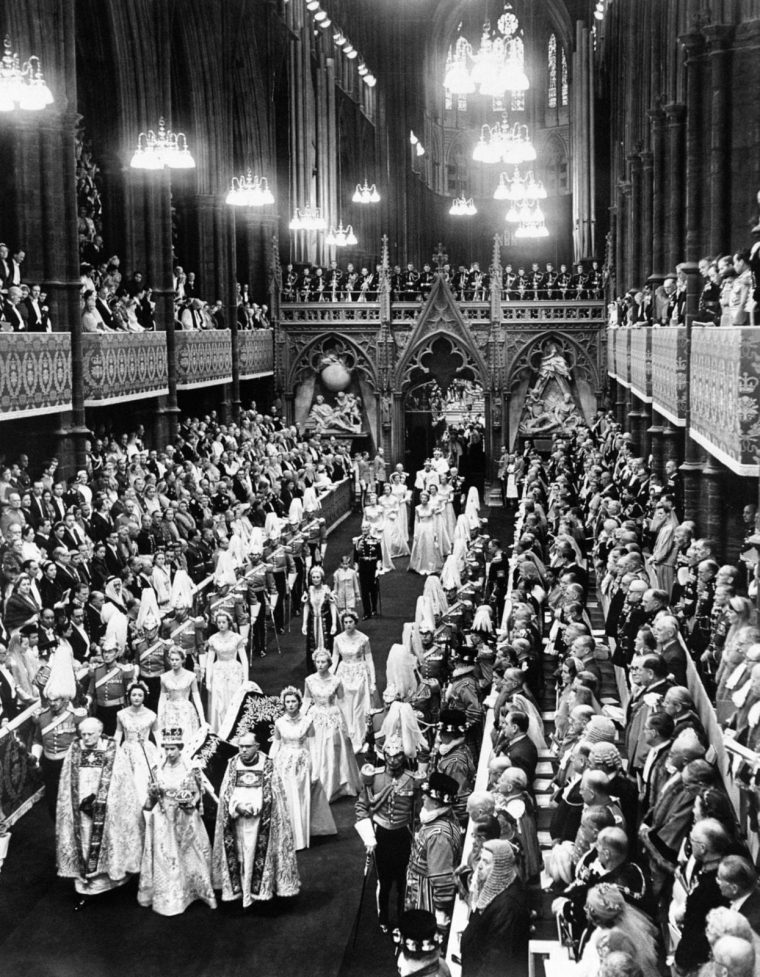 After these festive celebrations, many Episcopalians were able to watch the Archbishop of Canterbury crown Queen Elizabeth live on tv via the first ever televised British Coronation.