Welcome!  Please join us!
Youth Group meets Sundays at 11:15am.  Zoom link included in Sunday morning email. Contact Virginia Rock (virginia@saint-marks.com) or Lily Dodge (lily@saint-marks.com) for more information.
The Saint Mark's Youth Ministry welcomes our youth to grow in faith and maturity by learning about the wisdom of our Christian tradition and incorporating these values into their lives.
Teens are loved, supported, and inspired to safely and confidently explore the world around them, to learn from each other and to strengthen their awareness of God's love.
Get to Know God
We teach our youth a working knowledge of the Episcopal tradition and practice, exploring tools, practices and concepts that they can use in their lives.
confirmation
Saint Mark's encourages youth to participate in our "Confirm not Conform" program to prepare for Confirmation, affirming the vows made at their Baptism.
become leaders
Through such regular volunteer opportunities as serving dinners, writing letters and traveling to summer mission trips, Saint Mark's youth are engaged in God's calling to help others.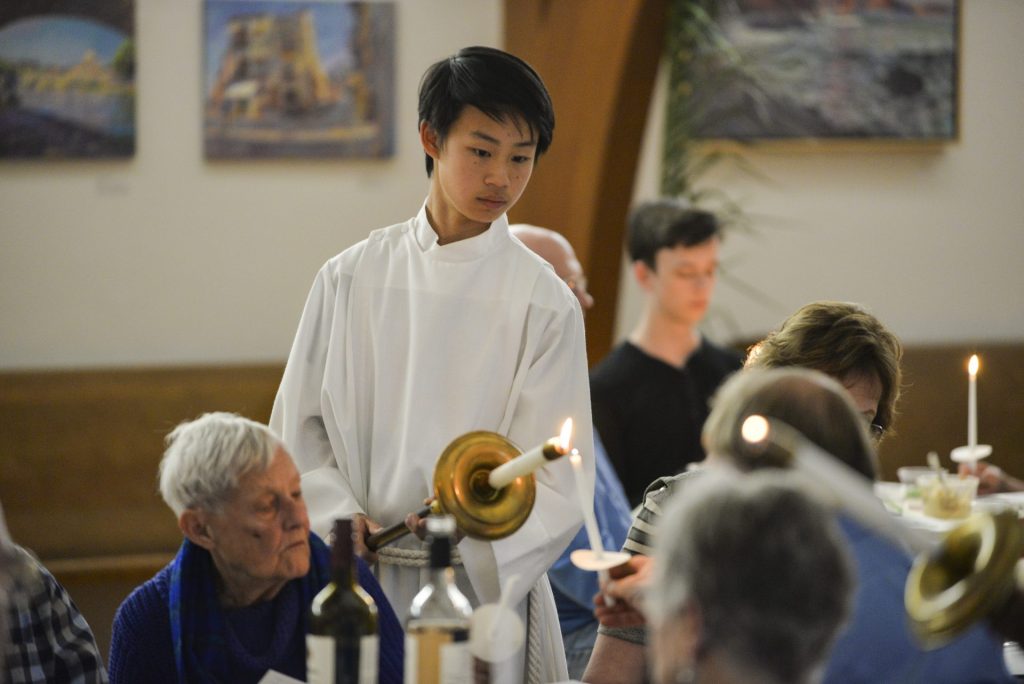 Wishing you a Merry Christmas! Youth Group will be taking a break for the next two weeks. Please ...
Keep Reading

→