---
Emilie Auguste Louise Despete Barkan, known as Louise, never set foot in St. Mark's, but she is remembered with a unique marble relief of the Madonna and Child. This beautiful piece was given in her memory by her son, Fritz Barkan. Fritz and Ella Barkan were long-time members of St. Mark's, and their son, Fritz Barkan Jr., is also remembered with several memorials in the church.
Louise was born in Rastadt, Germany in 1856. In 1881, she married Adolph Barkan, a Hungarian born physician who had trained at University of Vienna and in various other parts of Europe with world renowned physicians (Germany Marriages). Adolph had emigrated to the United States in 1869 and was making a name there for himself (US Census). After he and Louise were married, they returned to the United States. In 1878 Adolph had helped to found the Cooper Medical College in San Francisco (which later became Stanford University's Medical School). Adolph became one of the top opthalmologists in the world and was a physician and a professor of ophthalmology, otology and laryngology at Cooper Medical until his retirement (Establishing European Medical Traditions). Adolph and Louise settled in San Francisco near the college.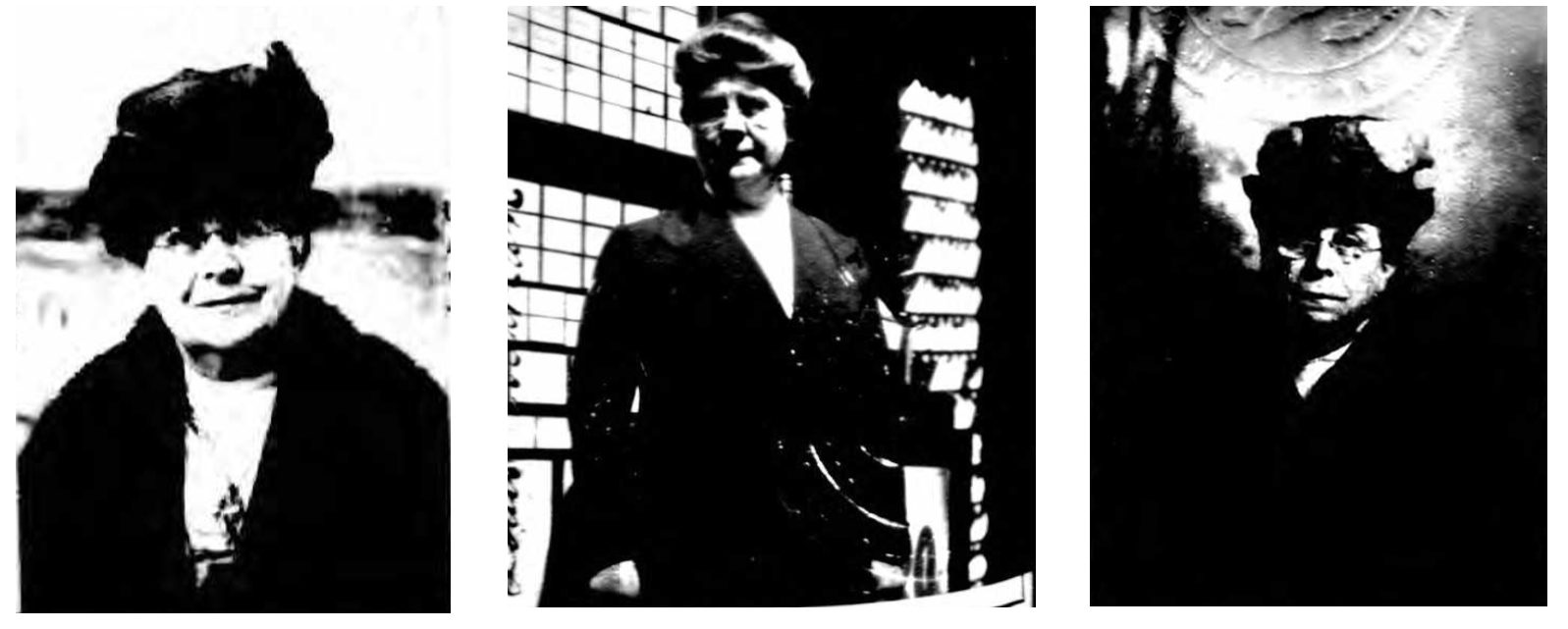 Adolph and Louise raised their five children in San Francisco and lived there for almost 50 years in a big house on Laguna Street (US Census Records) The couple also had a rustic summer retreat in Mill Valley where the family enjoyed many happy vacations (The Rustic Group). But both Adolph and Louise missed Europe. After Adolph's retirement in 1908, they travelled between Europe and San Francisco and eventually settled in Europe full time.
When World War I broke out, the Barkans were trapped in Germany. The German government would not let them leave and their son, Otto (also a doctor) was forced to work in German hospitals until the end of the war. After Adolph and Louise were finally able to leave Germany, they travelled to Zurich, Switzerland (Germans Hold Dr. O. Barkan). Zurich was their home for the rest of their lives.

Adolph died in 1935. Louise lived with her daughter in Zurich until her death in Montreaux, Switzerland in 1951 (Dr. Barkan's Widow Dies). Although buried in Switzerland, there is a memorial for Adolph and Louise Barkan in the Barkan family plot in the Mount Tamalpais Cemetery (Find A Grave)
The Barkans left their house on Laguna Street in San Francisco, along with a large legacy, to Stanford University. Adolph was passionate about creating a library of medical texts from throughout history, and adding to Stanford's Lane Library's medical collection. During his world travels, he and Louise searched out historical texts and collections around the world. Dr. Barkan's collection of medical books went to Stanford's Lane Library and is one of the best collections of historical medical texts in the world (Establishing the European Medical Tradition).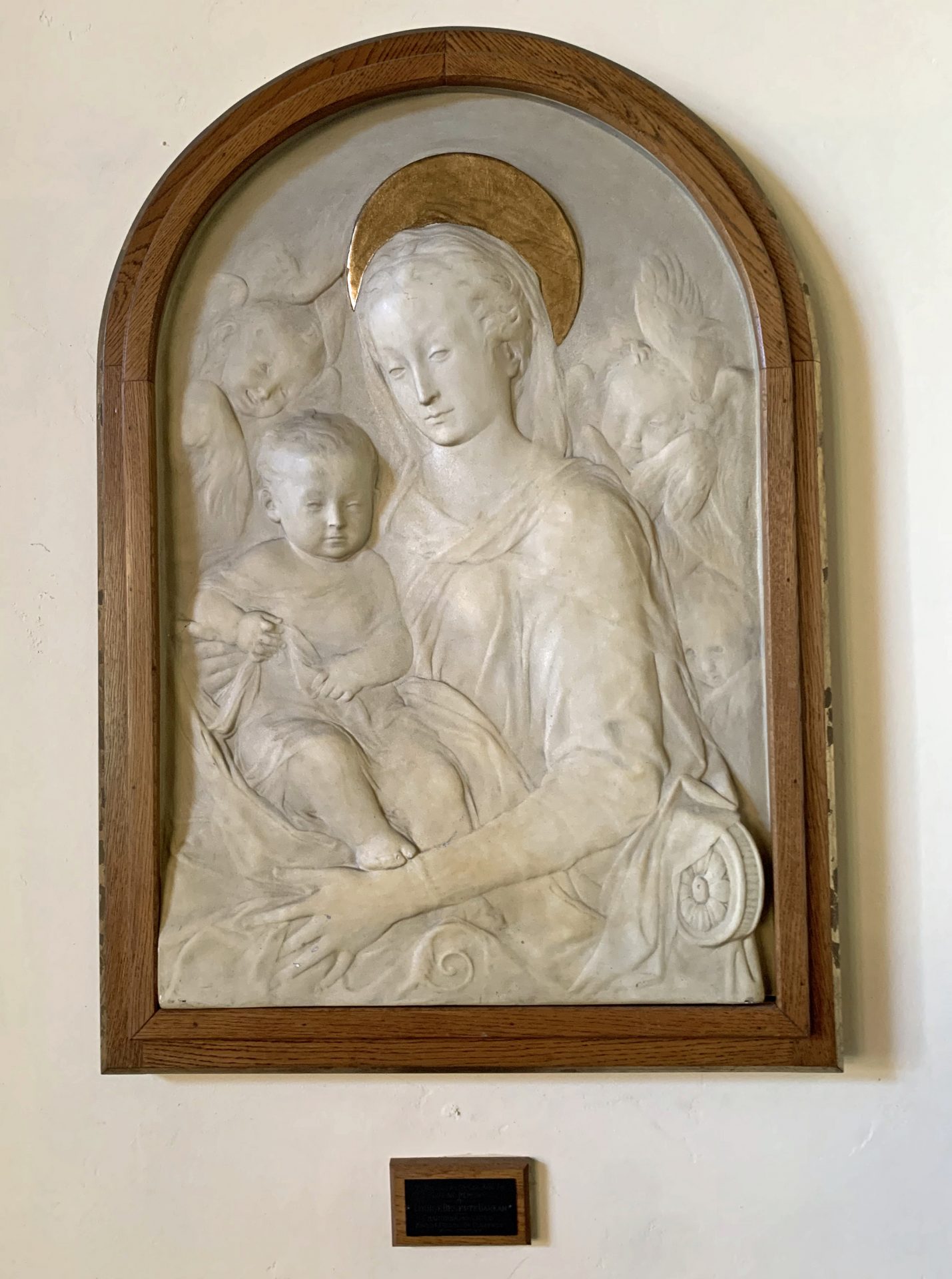 The Madonna and Child was located in the original Gospel side chapel and had a small altar and candlesticks. The relief is in the same location, but the chapel is now an entrance. In keeping with the Barkan family's European roots and connections, it is a reproduction of a piece by Mino Da Fiesole, a 15th century sculptor from Florence.