---

In the Church Chancel, there's a plaque high on the left-hand wall that lists the Altar Window, Pulpit, Lectern, Communion Rail, Clergy Chairs, Choir Pews, Bishop's Chair, Acolytes Bench, and Credence Table all given in memory of Fritz Barkan Jr. There is no other one plaque that lists so many items given in one person's honor, so I was curious to find out who was Fritz Barkan Jr? And I also wondered, why is this plaque located so high on the wall? I remembered, of course, that the original floor level in the Chancel had been much higher so at one time, the plaque would have been at eye level (but that's for another entry).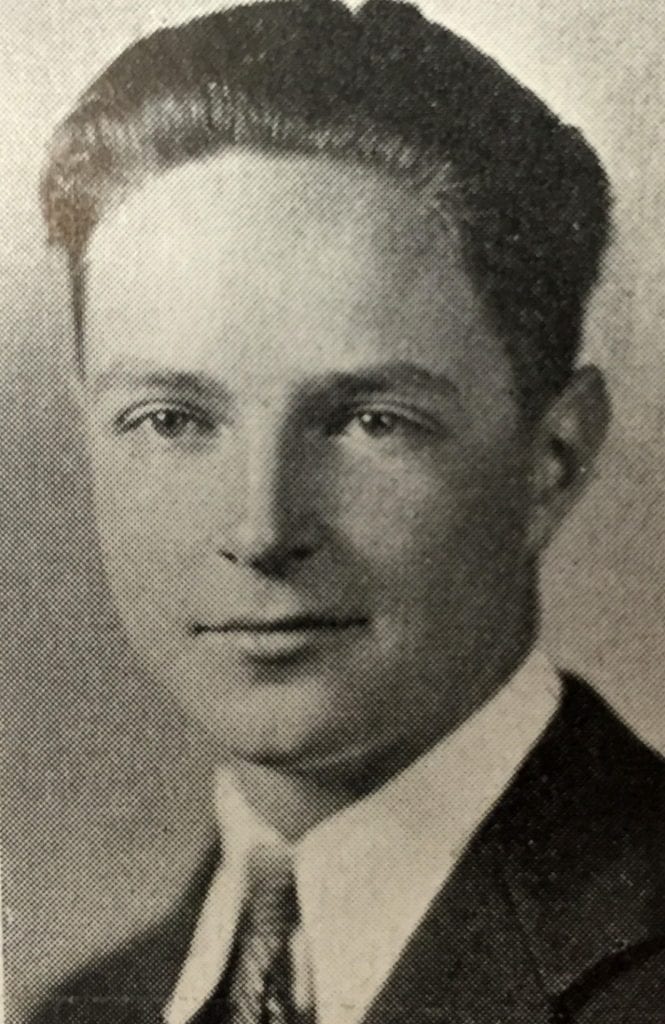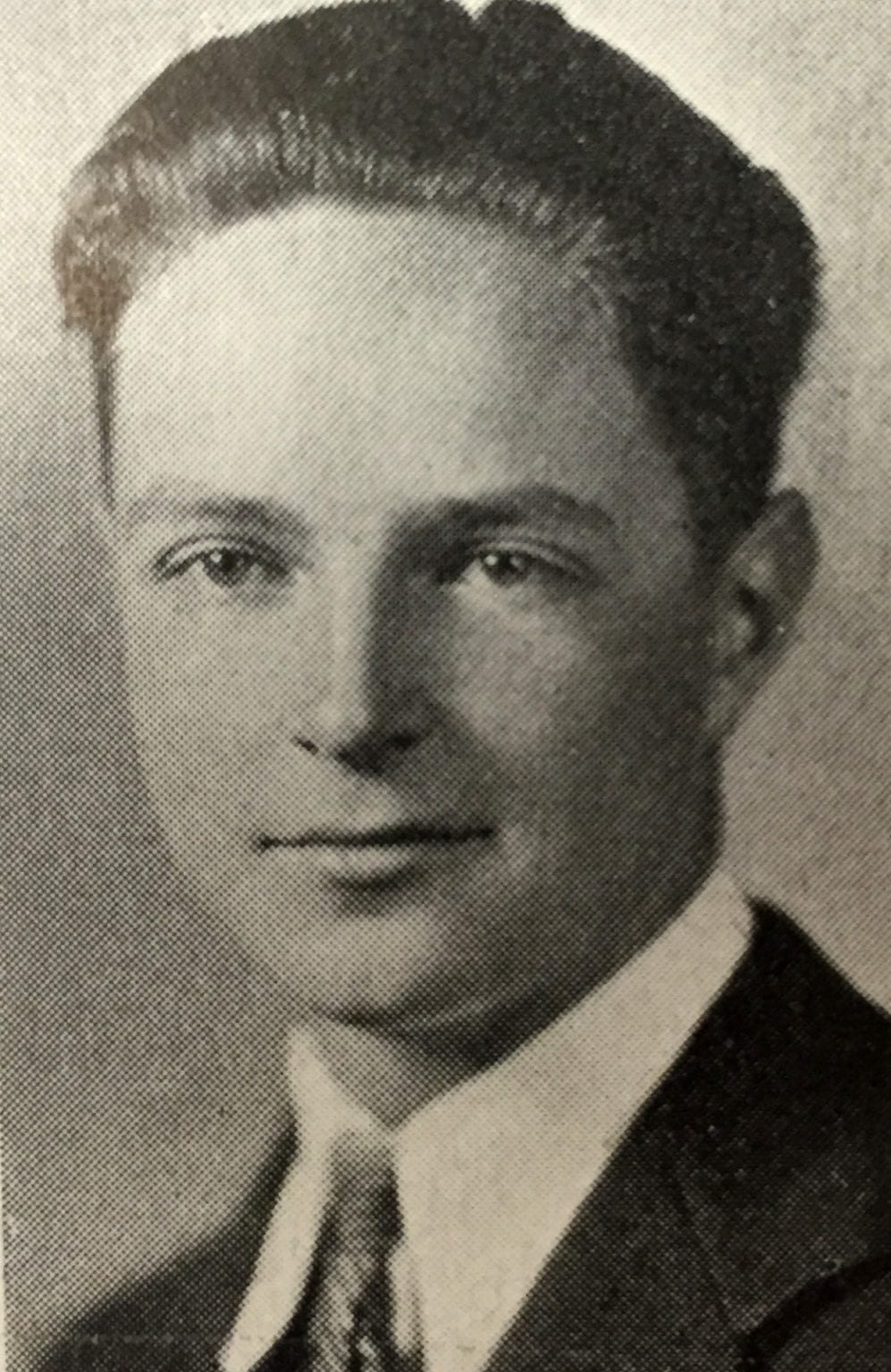 Fritz Barkan Jr. was the only son of Fritz and Ella Barkan (they had two daughters, Mary and Louise). The Barkans moved to Palo Alto in 1922. Fritz Sr. was a long-time diamond merchant in San Francisco but was retired by the time he attended St. Mark's. The Barkan's lived on Webster Street in Palo Alto and Fritz and Ella were two of the first residents at Webster House. Fritz Jr. graduated from Palo Alto High School in 1938 and attended the University of California at Berkeley where he graduated with a BS in Agriculture.
Fritz Jr. never attended St. Mark's. A Second Lieutenant in the Army Air Force during World War II, Fritz enlisted December 19, 1941 (Fold3) and was stationed at March Field near Riverside California. On February 2, 1944, Fritz Jr., a Navigator, was one of four airmen killed in a non-combat crash of a B-24 Liberator Bomber near the airfield. The four engine bomber developed engine trouble and "crashed and burned while attempting a forced landing one-quarter mile south of the air base." (San Bernardino County Sun) The plane had radioed ahead that it had engine trouble, but only six of the ten men on board were saved from the burning wreckage. Fritz Jr's service was held at Holy Trinity Episcopal Church in Menlo Park (Obituary) and he is buried at Alta Mesa in Palo Alto (Find a Grave). Fritz Jr. was survived by his wife Elizabeth. The couple were newlyweds. Fritz and Ella Barkan, were early members of St. Mark's and contributed in Fritz Jr's memory when the main church building was constructed in 1956.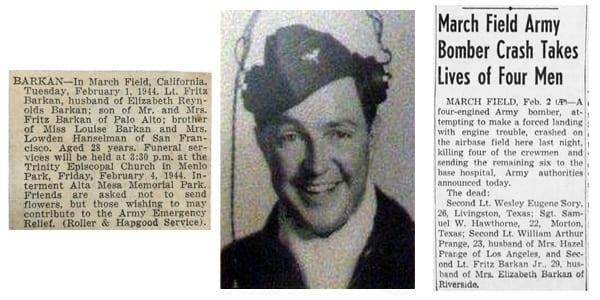 Look for Fritz Barkan Jr's plaque high on the left-hand wall of the Chancel and give thanks for his service to our country and his parents' generous contribution to St. Mark's in his memory.
Click here to look at Fritz Barkan Jr's Find A Grave.
---
By LeeAnne McDermott