---
On March 2, 1948, 27 people gathered at the home of Colonel and Mrs. Walter Gaspar on Dana Street in Palo Alto. It was the second meeting of the group of families that hoped to launch a new Episcopal congregation in South Palo Alto. This group had a lot of things to worry about that night…could they raise the necessary funds to support a new church, where would they meet,  who was going to go and meet with Bishop Block to explain why they were leaving All Saints, and who else could they recruit to join (and help fund) their fledgling congregation?  Most of these items were ongoing issues to sort out in the months ahead, but one issue required an immediate decision – what to name the new church?
Until that night the group had referred to themselves as "The South Palo Alto Mission," but all agreed they needed a better name as a "drawing card for attracting others to join us as time goes on."  (Vestry Minutes, pg. 4). They generated the following list of suggested names: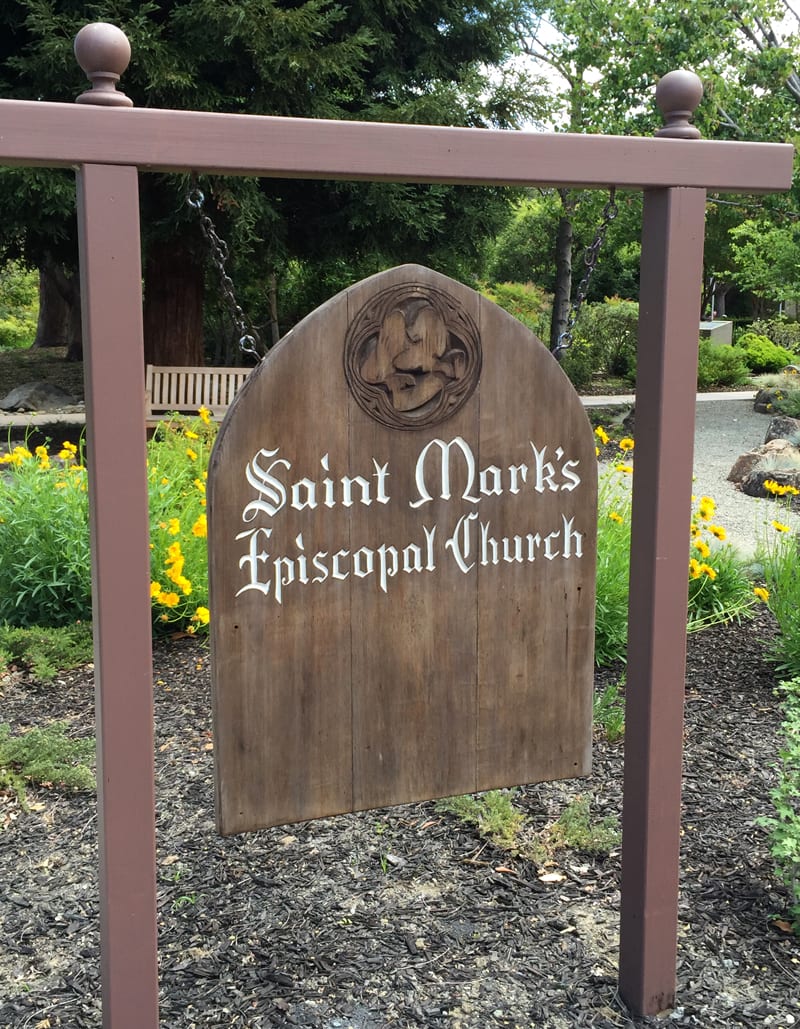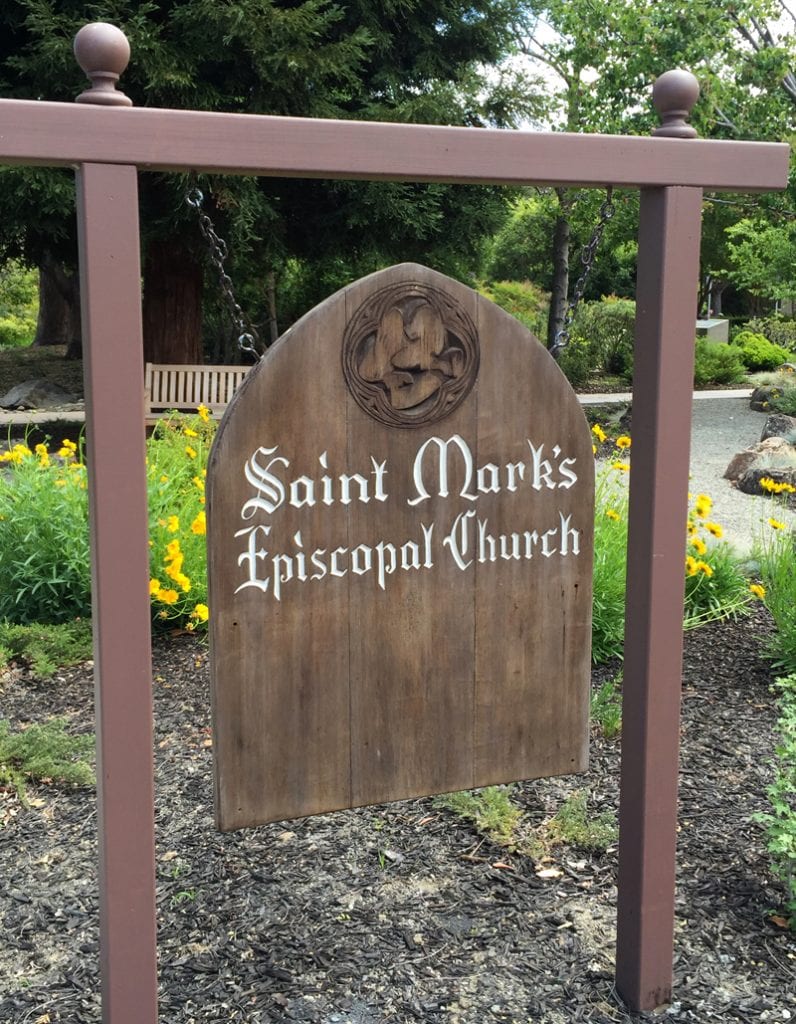 St. Matthias
St. Michael's & St. George
St. Luke's
Church of the Redeemer
St. Andrew's
After two rounds of voting, the group narrowed it down to St. Matthias (15 votes), St. Andrews (12 votes), and Church of the Redeemer (4 votes), and agreed to suggest these three names to Bishop Block to see which he thought was best.
By the night of May 24, 1948, the group had gathered over 40 families, met with Bishop Block and gotten his approval to move ahead, were working on articles of incorporation to establish themselves as a non-profit corporation, had elected their first Vestry, and made a down payment on a piece of property in South Palo Alto – but still had not agreed on an official name. They had to make a final decision in order to submit their official petition to establish an Episcopal Church (which required, of course, a name)!
Those present at the Palo Alto Community Center that night generated a new list of possible names:
St. Matthias
St. George's
St. Mark's
St. Chrysostom
St. Andrew's
St. Luke's
Grace Church
Church of the Redeemer
Church of the Ascension
The first round of voting ended with St. Mark's (29), St. Andrew's (6), and St. Matthias (4). After a second vote, St. Mark's was the unanimous choice (and no doubt everybody breathed a sigh of relief).  We haven't been able to uncover who actually suggested the name St. Mark's or how it became the front runner, but the petition (finally complete after the new name was added), was submitted on May 24, 1948, and St. Mark's was official!
---
By LeeAnne McDermott