---
The St. Luke the Evangelist Window was located in the Gospel side chapel at St. Mark's. It was moved to the St. Mark's Chapel, to the left of the altar in 1994.
The window was given in memory of Dr. Albert Markley Snell by Alice Morrow Snell.
The St. Luke the Evangelist window was designed by Cummings Glass Studio, San Francisco and cost $1,1093. It is 27″ x 92″.
The St. Luke's window in the St. Mark's Chapel was given in memory of Dr. Albert Markley Snell, a gifted and accomplished physician who was a member of St. Mark's in the 1950's. This was especially appropriate since St. Luke was thought to be a physician himself and is a patron saint of physicians and surgeons (Wikipedia).
Albert Markley Snell, born in Lake Park, Minnesota in 1896, was the oldest of the two sons of Albert and Annie Snell. Albert grew up in Lake Park where his dad was a local hardware dealer in town (US Census). In 1910 the population of Lake Park was 740 (Wikipedia).
Albert went on to attend the University of Minnesota. He graduated in 1918 with a Bachelor and Master's degree of science, as well as a Doctor of Medicine degree (Palo Alto Times). From 1916-1918 he was also a student assistant in physiology at the University.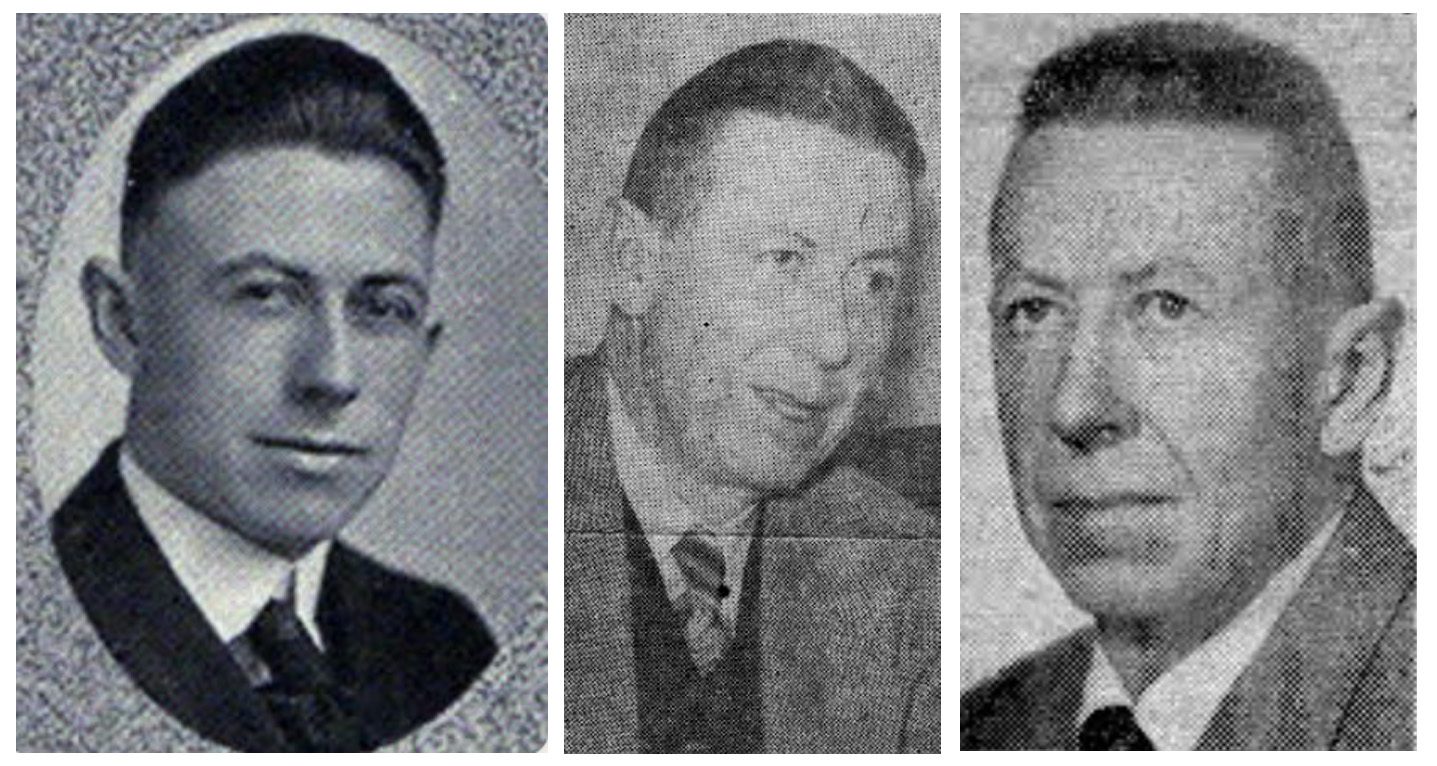 Albert served in World War I as a Lieutenant in the US Naval Reserve Medical Corps at the Great Lakes Naval Hospital as well as on the USS K.I. Luckenbach. He went on to study further in Europe and began his first internal medical practice in Mankato, Minnesota (Minneapolis Star).
Albert married Eleanor Shea in 1921. Eleanor was also from Minnesota. Albert and Eleanor had four children. In 1924, he joined the Mayo clinic in Rochester, Minnesota (Minneapolis Star). Dr. Snell was a "well-known authority on gastroenterology and particularly diseases of the liver." (Palo Alto Times).
During World War II, Captain Snell again served as a Navy Medical Officer, this time stationed at the US Naval Hospital in Corona, California and was the senior medical officer on board the USS Tryon in the South Pacific (Palo Alto Times). He also served from 1944-1946 as the chief of medicine at the US Naval Hospital in Oakland, CA. He received a commendation from the Secretary of the Navy for meritorious service (Palo Alto Times). Dr. Snell's memoirs of his war experience are available at the Library of Congress Veteran's History Project. Click here to learn more.

After his first marriage ended, Dr. Snell remarried to Alice Morrow in 1944. Alice lived in Vancouver, British Columbia, attended the University of British Columbia (getting degrees in English and History) and was the president of her own company – The Star Laundry and Drycleaner's Company of Vancouver (from 1937-1944). She was very active in Vancouver organizations – a member of the Soroptimist Club, the Junior League of British Columbia, and the Women's Business and Professional Club of Vancouver. Albert and Alice must have met during World II, and she did volunteer at the Oak Knoll Naval Hospital in Oakland during the war…but it's not known if that's before or after they met. Alice and Albert had one son, David.
In 1949, Dr. Morrow left the Mayo Clinic and moved to California to become a partner in the Palo Alto Medical Clinic. Upon his departure, the University of Minnesota presented him with an outstanding achievement award – they noted he was not only internationally acclaimed for his research in gastroenterology, but was also "an inspiring teacher of internal medicine." (Palo Alto Times). The Snell's lived in a beautiful home at 750 Northampton Drive.
While working at Palo Alto Medical, Dr. Snell was also on the board of directors at Palo Alto Medical Research Foundation, was a clinical professor of medicine at both the University of California Berkeley and Stanford, and consulted at the U.S. Naval Hospital in Oakland. His obituary noted that "celebrities, including many movie figures, came to Palo Alto to be treated by him." (Palo Alto Times)
In addition to all his other professional accomplishments, Albert Snell was a president of the American Gastroenterological Association and a member of many other professional associations such as the American Interurban Clinical Club, and fraternal organizastions including Sigma Xi and Alpha Omega Alpha. He wrote "three books and was author of more than 200 articles on internal medicine and gasteroenterology." (Palo Alto Times)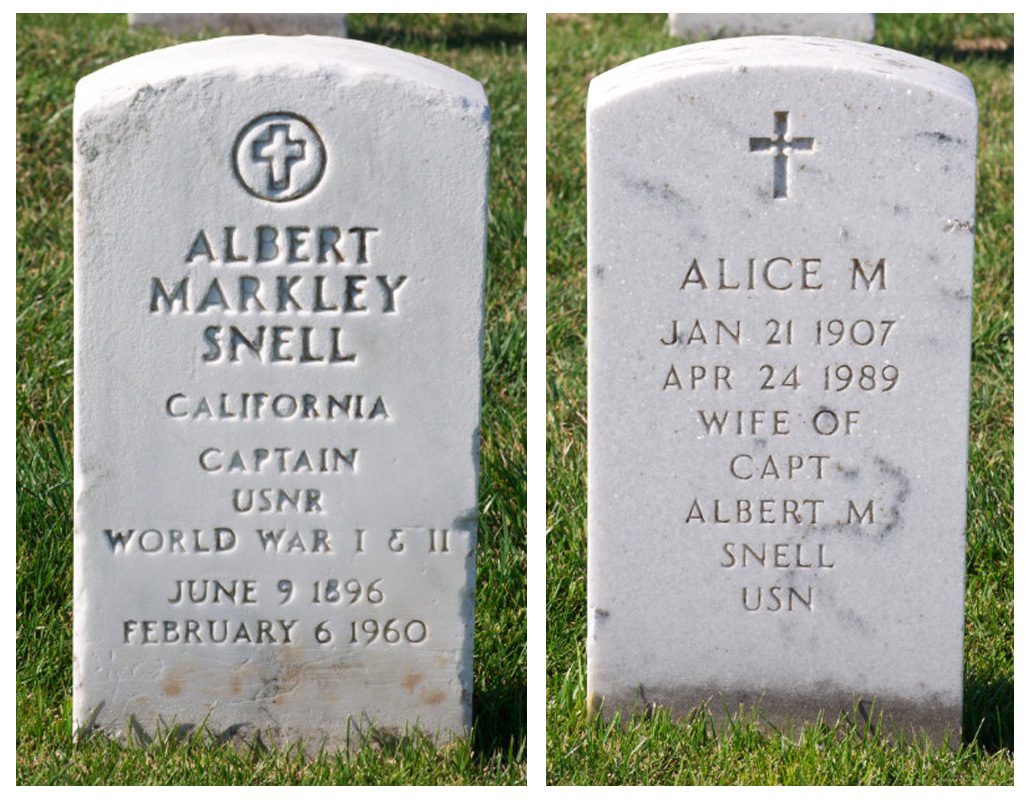 We haven't figured out when the Snell's joined St. Mark's, but it was likely when they moved to Palo Alto in 1950. The Snell's were active members of St. Mark's and he was a member of the Vestry at the time of his death. Albert Markley Snell tragically died from a heart attack at the early age of 62. His wife, Alice Morrow Snell, gave the St. Luke window in his memory. His memorial service was at St. Mark's at 11 am on Wednesday, February 7th, 1960. He is buried at Golden Gate Cemetery in San Bruno (Find A Grave).