---
There's an odd little gray piece of what looks like marble just outside the door of the main entrance to the church. This little piece of stone is known as the Jerusalem Stone, and it's been around since the main sanctuary was constructed in 1956.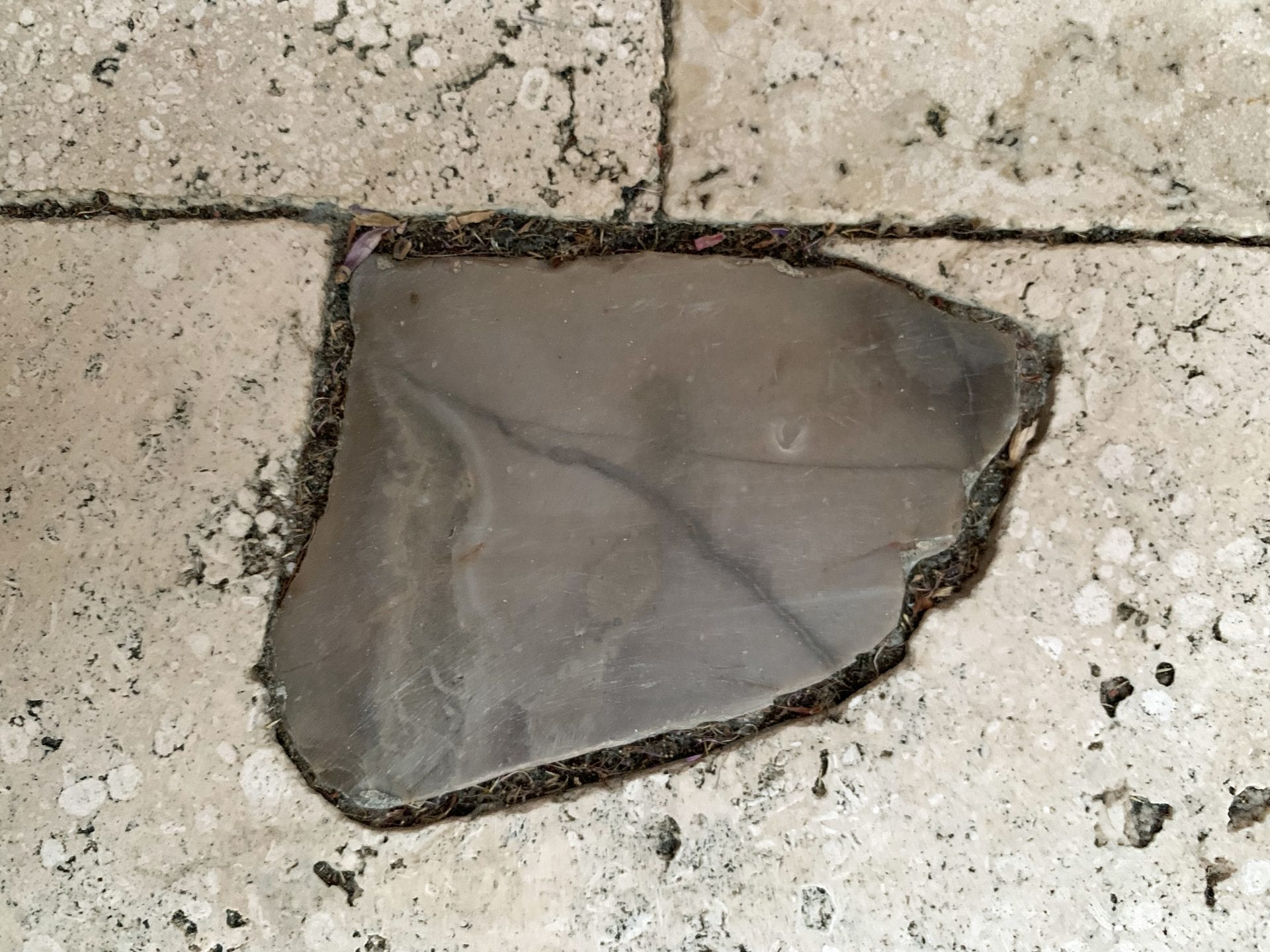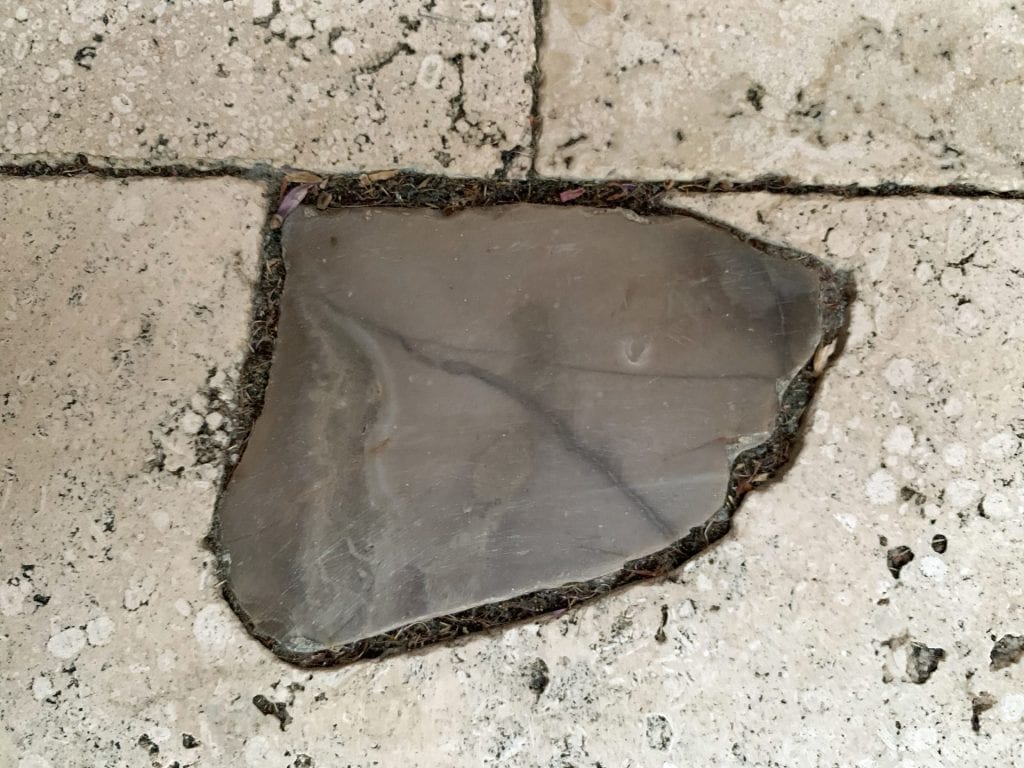 This little piece of stone, reportedly from the Garden of Gethsemane, was brought back from a trip to Jerusalem by "one of the church ladies." It's a special stone that symbolizes the connection of our church back to the original roots of Christianity in Jerusalem. The stone was brought from Jerusalem by Miss Vera Vandever and donated to the church.


The stone was originally embedded in the chancel steps inside the main church. In 1992, the interior of the church was remodeled and the chancel was lowered to the same floor level as the rest of the sanctuary. When the new entrance to the church as built that same year, the Jerusalem stone was saved and relocated to the new main entrance…and that's where you can still see it today!