---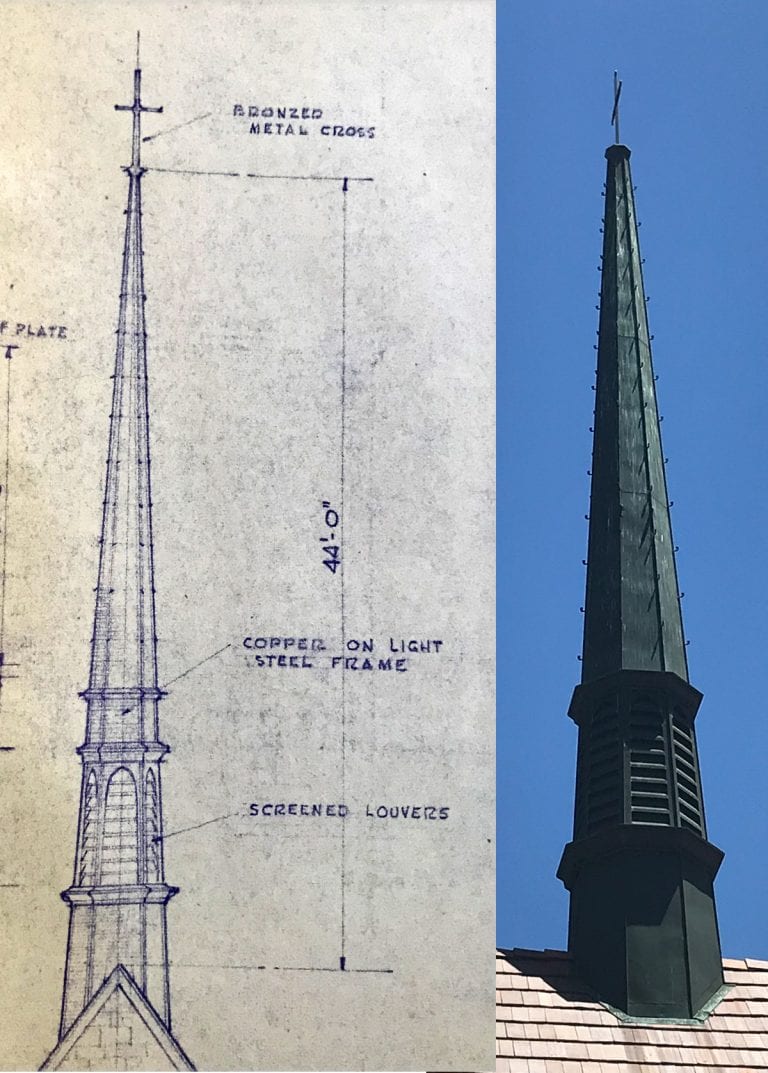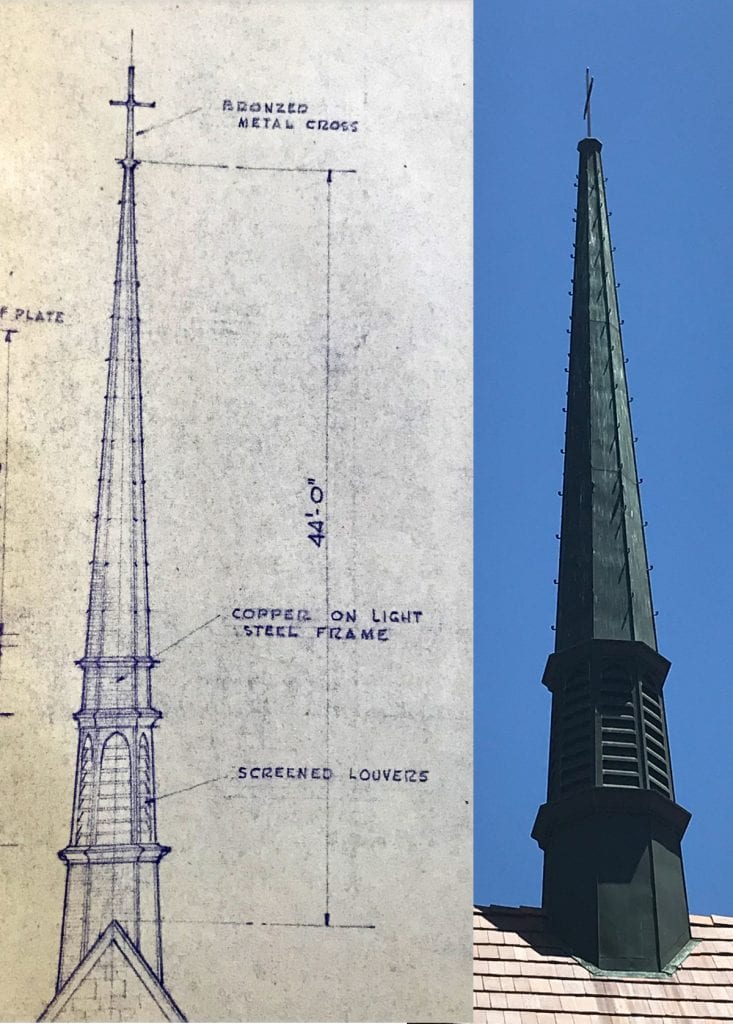 The steeple, or spire, on the main church is given in memory of a man who never set foot in St. Mark's. Catherine MacMahon Takamine Gros Hedlund gave the steeple in memory of her first husband, Ebenezer Takashi Takamine (1889-1953). It's easy to walk right by the little plaque in the rear entry of the church and ignore it, but Takamine, known as 'Eben' has a fascinating life story.
Eben's father, Jokichi, was the son of a Japanese Samurai. Jokichi was born just after the 1854 Treaty of Kanagawa, when, after 200 plus years of isolation, Japan first opened its doors to the West. At a young age, Jokichi was chosen as a promising student. He planned to become a doctor, but fell in love with chemistry and eventually received a scholarship to study in Glascow, Scotland where he learned English, and studied the industrial revolution and fertilizer manufacturing (Jokichi Takamine).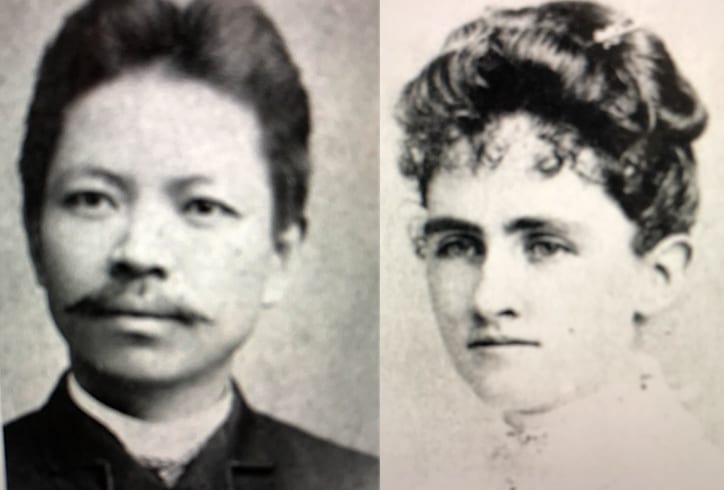 In 1884, Jokichi's life changed forever when he was chosen to represent Japan as co-commissioner at a cotton exposition in New Orleans, Louisiana. While attending the exposition, Jokichi stayed with the family of Captain Ebenezer Hitch and met the captain's daughter, 18 year old Caroline Hitch. By the end of the exposition Jokichi and Caroline were in love, and he asked for her hand in marriage. This was a highly unusual match for the time, but Caroline's family consented. After the engagement, Jokichi returned to Japan to establish himself financially. It's possible the real reason for the delay was family pressure from the couple's parents. Nevertheless, Jokichi and Caroline faithfully corresponded for two years and were finally married in New Orleans in August of 1887. The newlyweds returned to Japan where their two sons (Jokichi Jr. and Ebenzer) were born in 1888 and 1889 (Jokichi Takamine).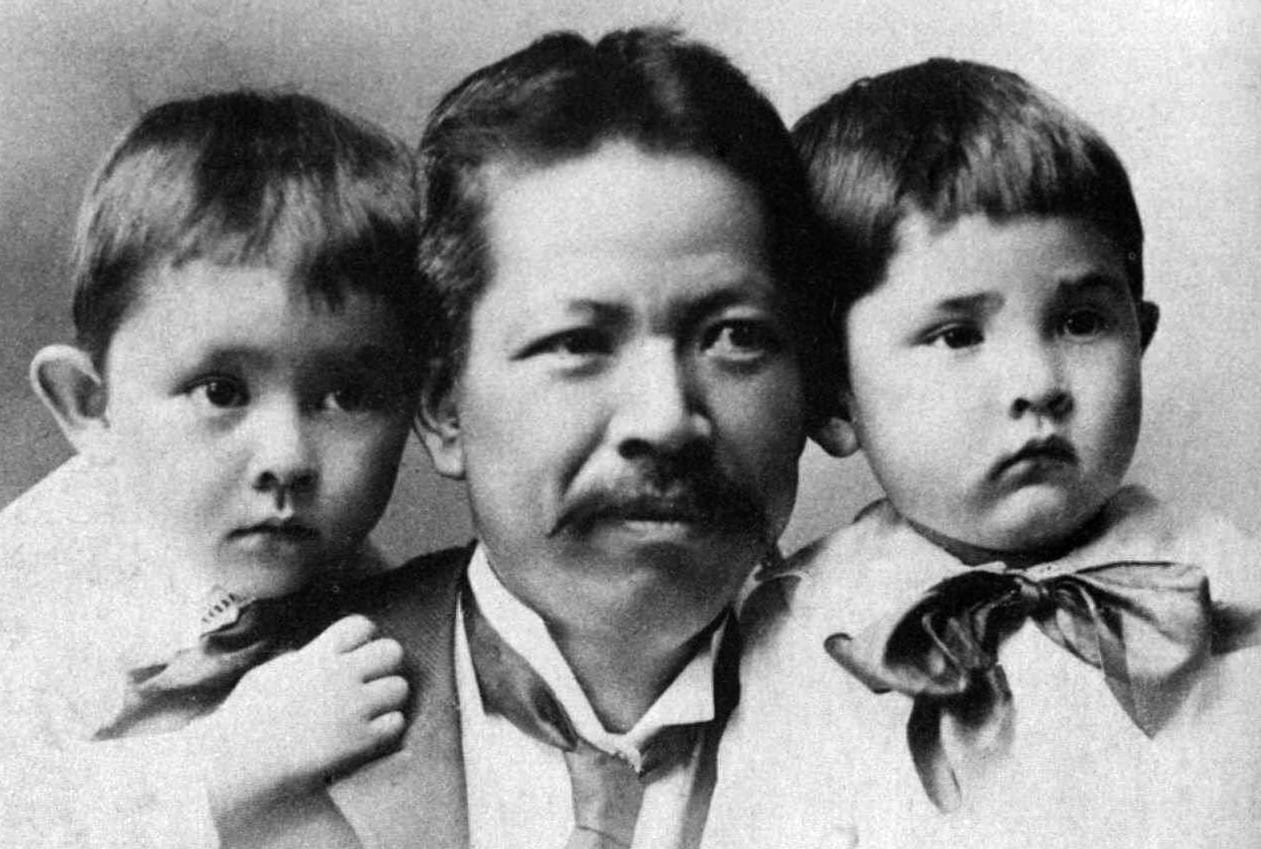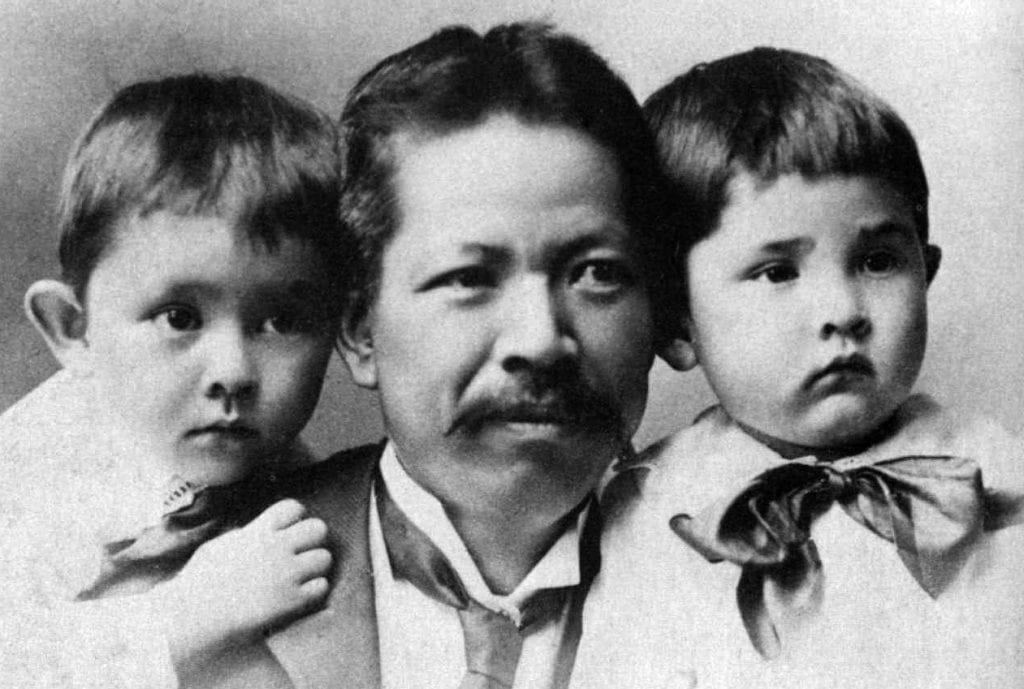 In 1890, the couple left Japan and returned to the United States to live. It's not clear why they returned, but it is known that Jokichi's mother did not approve of the marriage. Using a fermentation process he patented, Jokichi worked with whiskey distillers in Chicago to revolutionize the production of whiskey. Throughout his career, Jokichi was responsible for many discoveries and scientific breakthroughs, including the isolation of adrenaline. He was one of the first biotechnologists.
Although Takamine was a very successful scientist, there were ups and downs for the family. At one point, the distillery where Jokichi worked in Chicago was burned in what may have been racially motivated arson. Political pressures ended Jokichi's collaboration with the whisky consortium and a serious liver illness almost killed him. For a time the couple was almost penniless and Caroline sold arts and crafts to help them survive. Eventually, though, Takamine's businesses made them very wealthy and the couple and their two sons moved to a large town house in New York City. Over the years Jokichi Takamine received many awards and accolades for his scientific research and discoveries. It was also Jokichi who paid to import the first of the famous Japanese cherry trees to Washington D.C. from Japan. Click here to read more about the amazing Jokichi Takamine, including a fun comic about his life.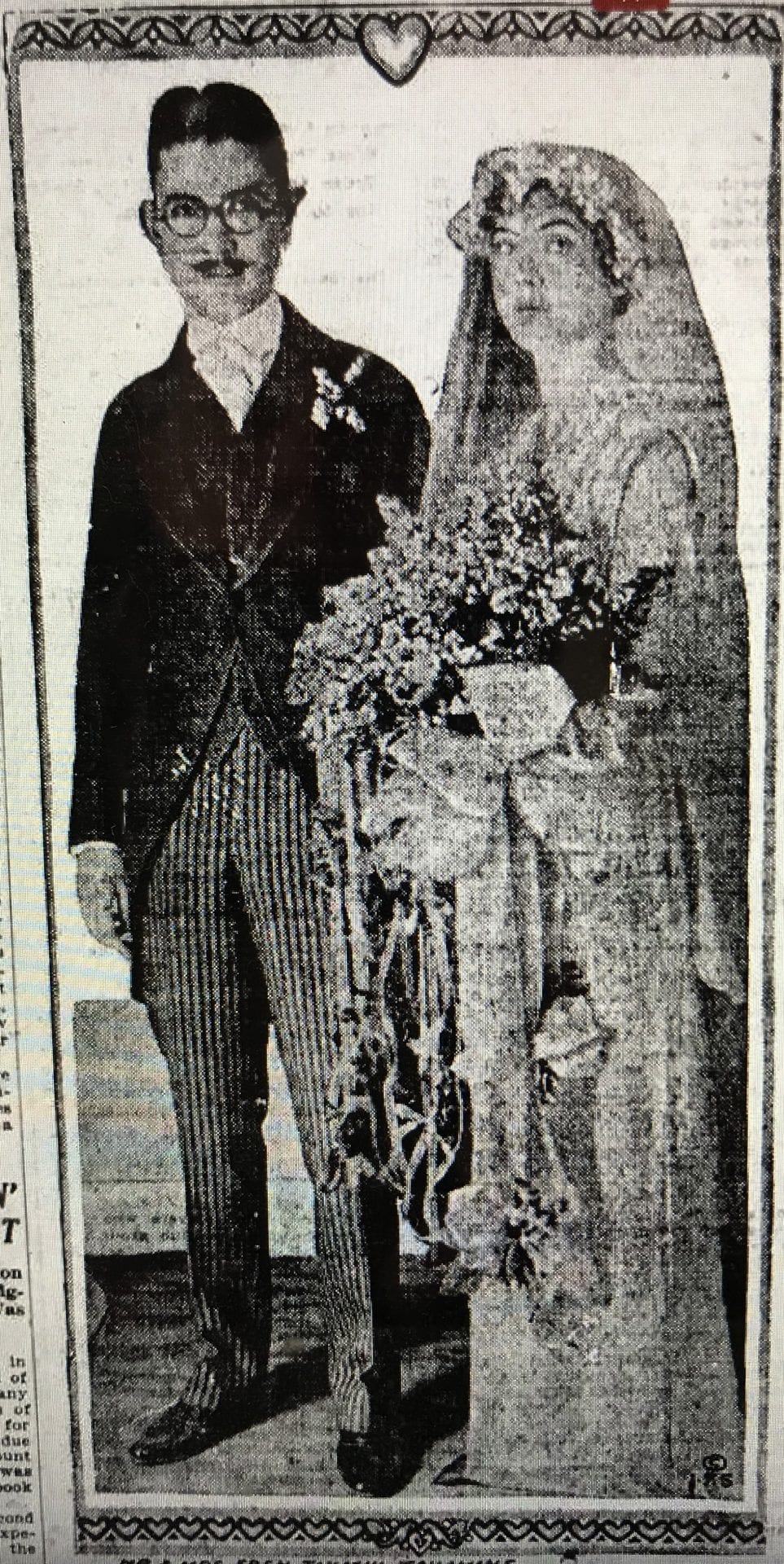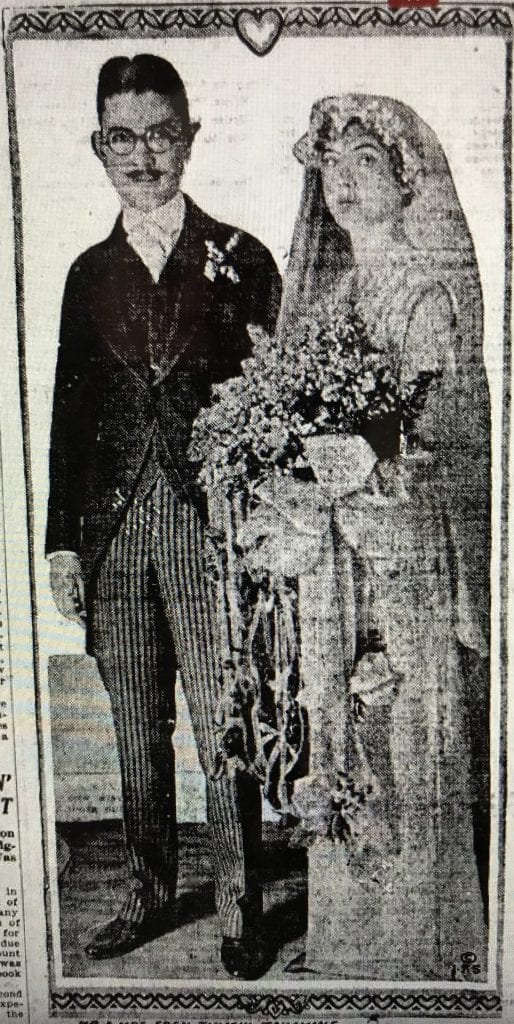 Jokichi Junior and Eben were both raised in the United States from the time they were babies, but remained citizens of Japan. Japanese were considered "unassimilable." Although the boys received top educations – Eben graduated from Phillips Academy and Yale University – they were subject to much bigotry and prejudice . Both men married white women, and certainly must have struggled with their identity. Press clippings show that they were always viewed as Japanese despite having been raised in America and having a white, American mother. Their wealth and their father's success could not guarantee their social acceptance and although they were both successful, both struggled.
When his father died in 1922, Jokichi Junior became president of Takamine laboratories . He died in 1930 after falling (or being pushed) from the window of a high-rise building in Manhattan while he was intoxicated. The cause of death was a fractured skull and alcoholism (Wilson Daily Times). (Note: Jokichi's son, Jokichi Takamine III, became a prominent and highly respected physician and an expert on alcoholism and addiction – Legacy.com).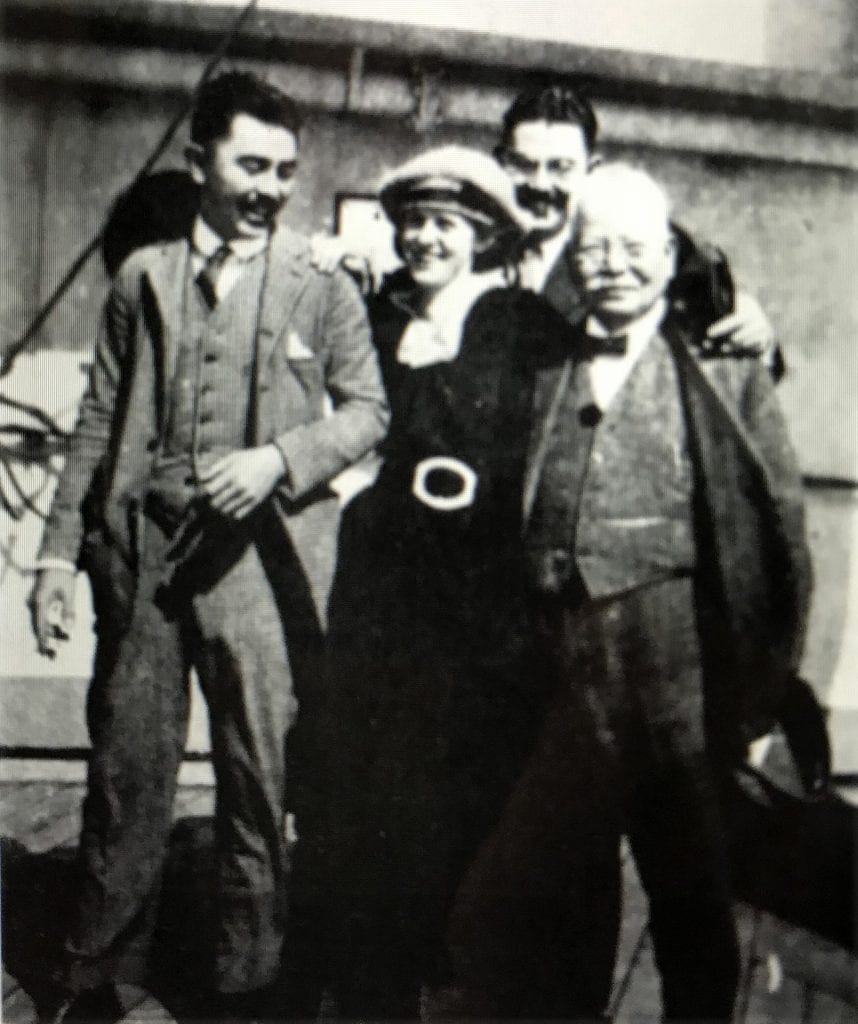 After he graduated from Yale, Eben traveled widely, including to Japan. He was a scientist and biologist and eventually began to work for his father's company. When his brother died, Eben took over as president of Takamine Labs. He was married three times and never had any children. A newspaper article about Eben's first marriage shows the kind of blatant racism he deal with. The article referred to him as "The Japanese" and the reporter questioned Eben's bride as to whether she would recommend other women marry men of the "Asiatic race" (New York Times). After his divorce from his first wife, he surprised his friends by marrying a Ziegfield Follies showgirl (New York Times). This marriage also ended in divorce.
Eben's third marriage is his connection to St. Mark's. It's not clear how Catherine and Eben met, but they were married in 1944 in New Jersey. During their 10 year marriage, they traveled widely around the world. Eben died in 1954, and Catherine was named President of Takamine Labs. In 1956, she sold the company to Miles Labs. Sometime after that she moved to the Bay Area, became a member of St. Mark's, and married Schuyler Gros (one of St. Mark's founding members). When St. Mark's constructed its new church building in 1956-1958, Catherine remembered her late husband Eben and forever linked his name to our church steeple. Although she married twice after Eben died, she apparently never forgot him and was interred in the Takamine mausoleum in New Jersey as Catherine McMahon Takamine (Find A Grave).
---
By LeeAnne McDermott