---
1. The Chapel was the first building constructed by the new St. Mark's congregation.
2. The congregation held its first organizational meeting on February 19, 1948. The ground breaking for the new Chapel was held July 25, 1948…a few shovels of dirt were upended in the middle of what had been a small farm at 600 Colorado Avenue in South Palo Alto.
3. The first prayer service was held under the rafters of the partially completed Chapel on Thanksgiving Day, 1948. The first Sunday services were held on 2nd Advent, Sunday, December 5th, 1948. 216 people attended. From start to finish, that's only 9 months to raise money, buy land, and build a functional church building!!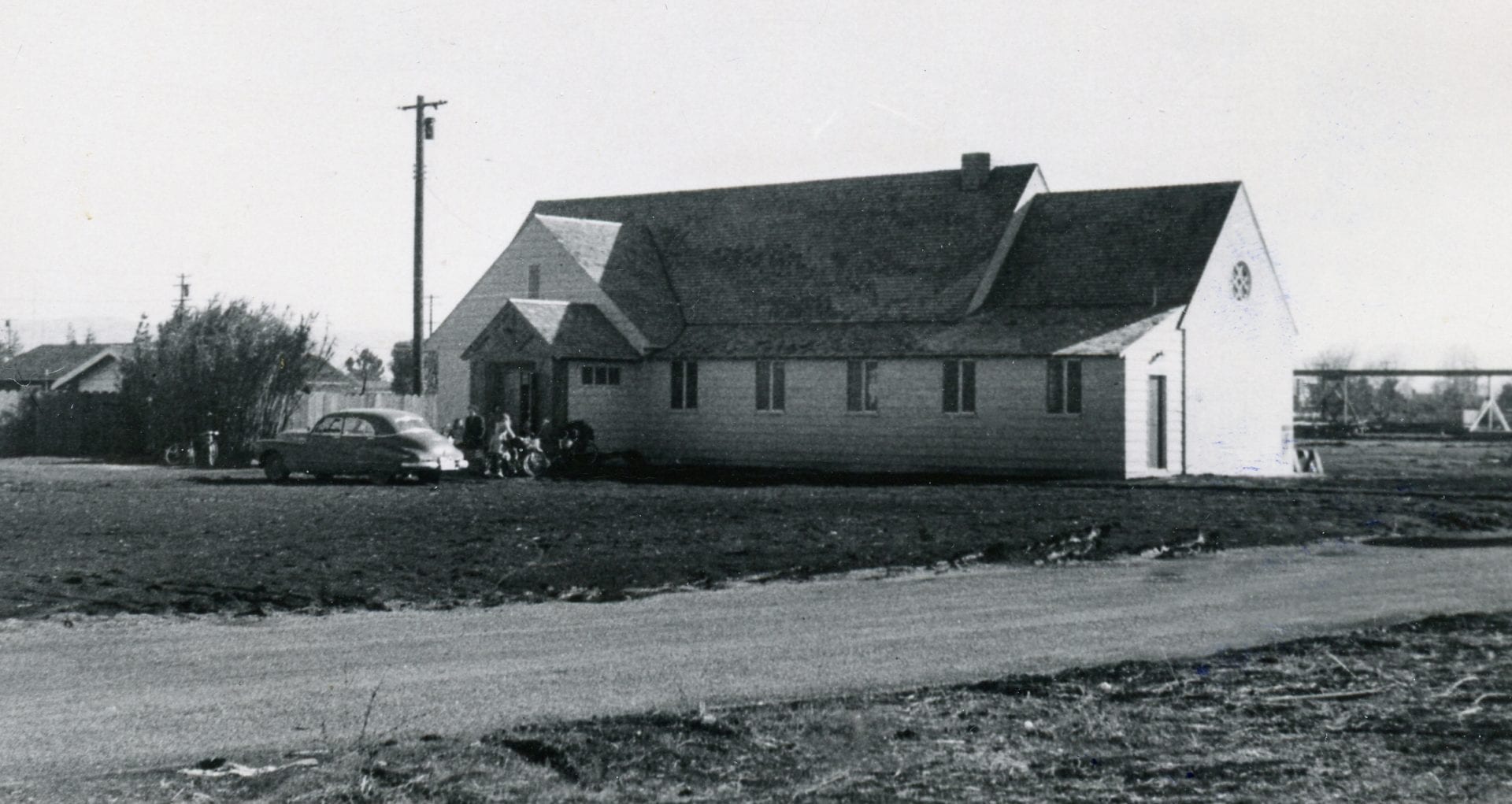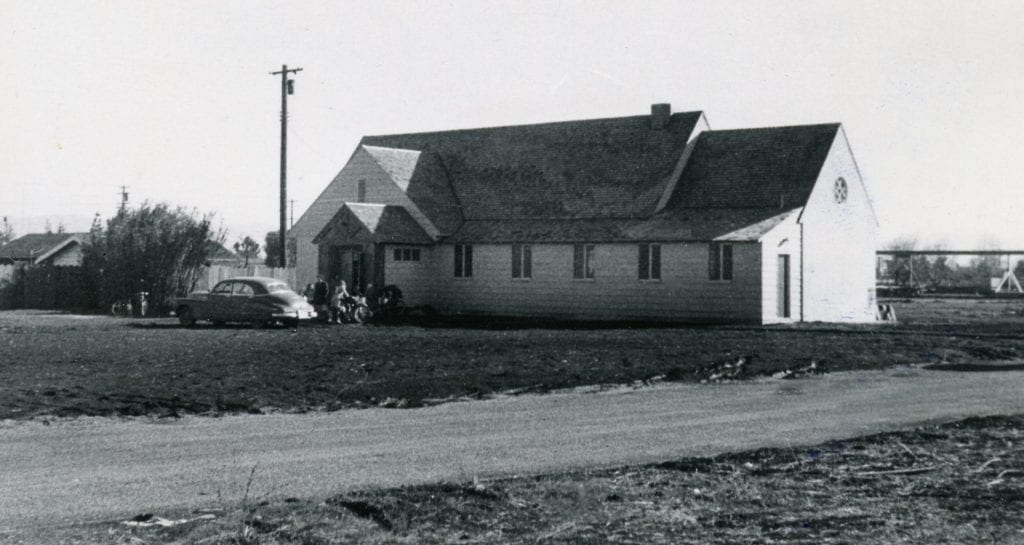 4. The cost for the construction of the Chapel and its connecting Sunday School (called the "XYZ Wing"), was $68,000.
5. The original Chapel was much larger, with an extended apse and nave, and several small offices on the second floor.
6. Designed by architect Keith Ponsford, the Chapel was very traditional with a white clapboard exterior, a beamed ceiling, and custom wood pews.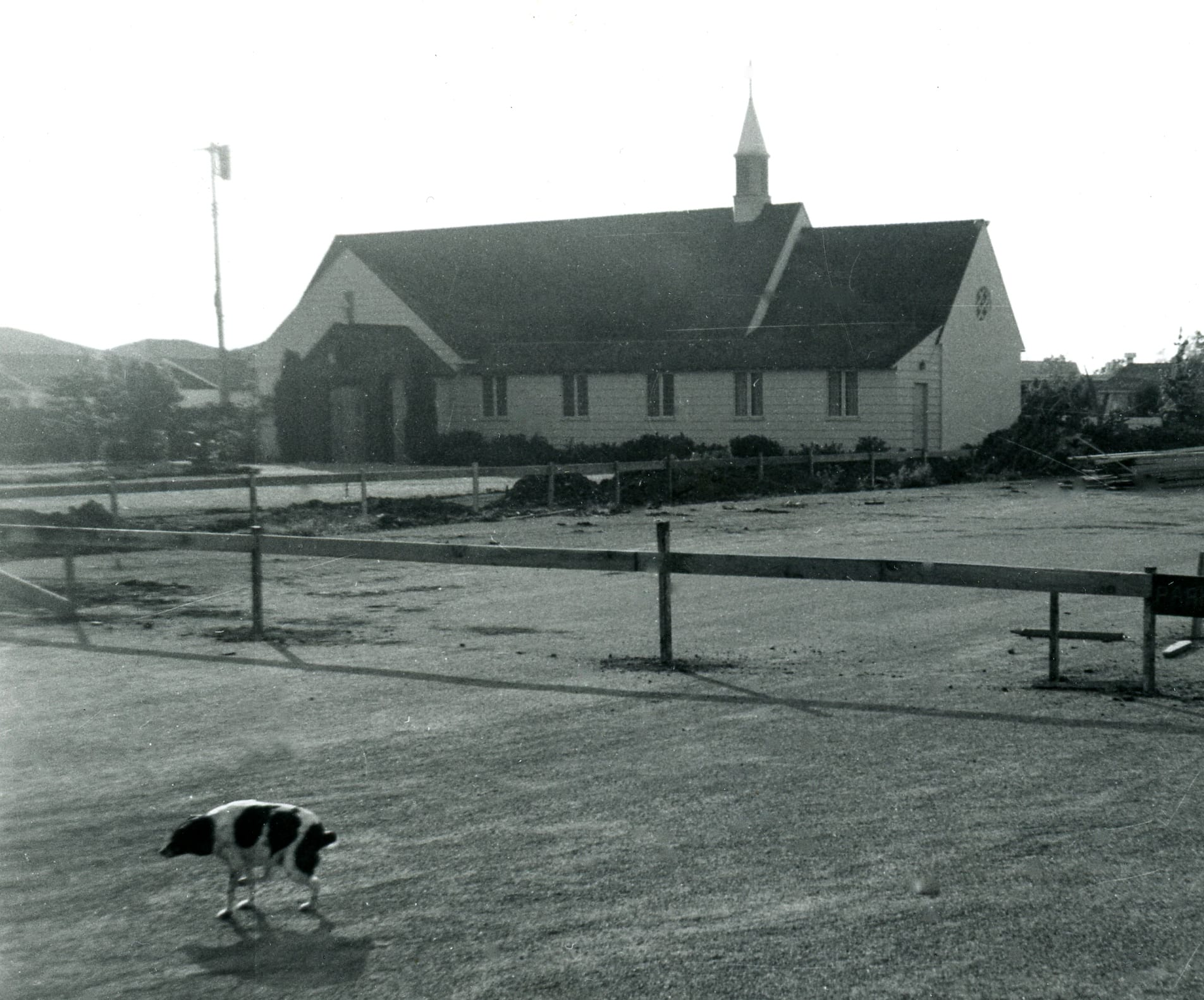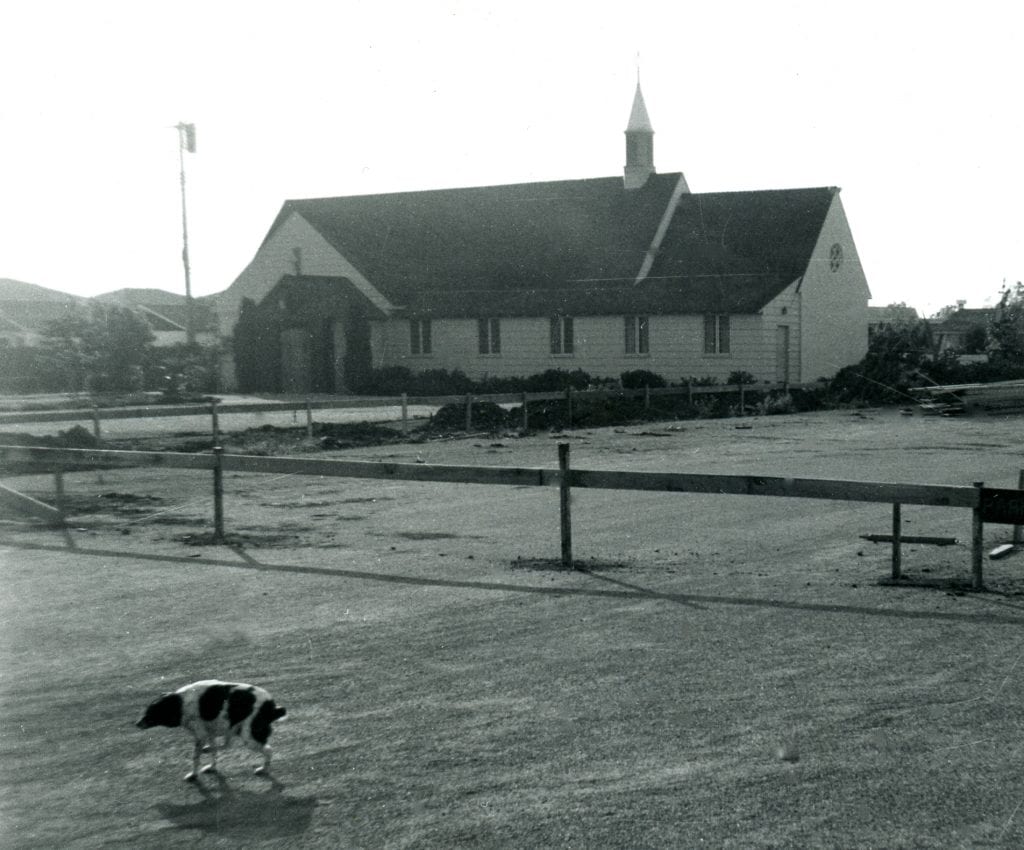 7. There was only one stained glass window (the Rose window above the altar) in the original Chapel. The current stained glass windows in the Chapel were relocated from the main church in 1973.
8. An electronic sound system in the steeple of the Chapel used to play music or bell sounds from a record. One parishioner remembers that it was the acolyte's job to put the needle on the phonograph record to "ring" the chimes. Unfortunately, early Vestry minutes show frequent complaints from the neighbors about the noise of the chimes. Although the sound system still works (we recently tested it with an AC/DC song), the City of Palo Alto passed a noise ordinance that prohibits us from "ringing" our bells.
9. The first baptisms in the Chapel took place on Christmas Eve, 1948 – five children were baptized, ranging in age from 2 weeks to 8 years!
10. In 1992, St. Mark's constructed a new entrance on the East side of the main church. In order to make room for this entrance, the plan was to knock down the original Chapel. Parishioner Mary Kennedy, one of the original founders of St. Mark's, vowed to lie in front of the bulldozers to stop the demolition. A compromise was reached and part of the Chapel was saved (only the front and back were removed, along with the XYZ wing). Thank you Mary!!!
---
By LeeAnne McDermott