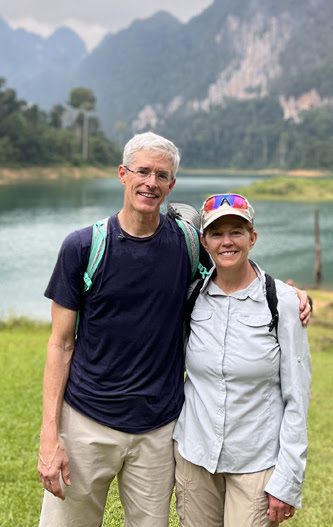 As the quote by a Jesuit priest goes, "It's not joy that makes us grateful, it's gratitude that makes us joyful."  Gratitude is at the root of happiness, and St. Mark's provides us with many ways to express our gratitude.
We are incredibly grateful for the numerous ways in which St. Mark's makes us joyful. We're grateful for this community, for Matt and Nikky, for spiritual development, for relationship building, for love and support, for small groups, and for personal growth. 
We felt immense gratitude when we joined St. Mark's eight years ago.  We will always remember Matt sitting with us in his office and taking the time to welcome us to St. Mark's.  We were then welcomed by so many members of this community and given the chance to become involved in Outreach, Membership, Children and Family, and Vestry. 
Our Stewardship campaign provides us with the chance to express our gratitude for St. Mark's.  Please consider a gift to the campaign.   We hope you can give thanks with a grateful heart and make a gift, of any size.  We hope you feel the joy that can come from doing so!