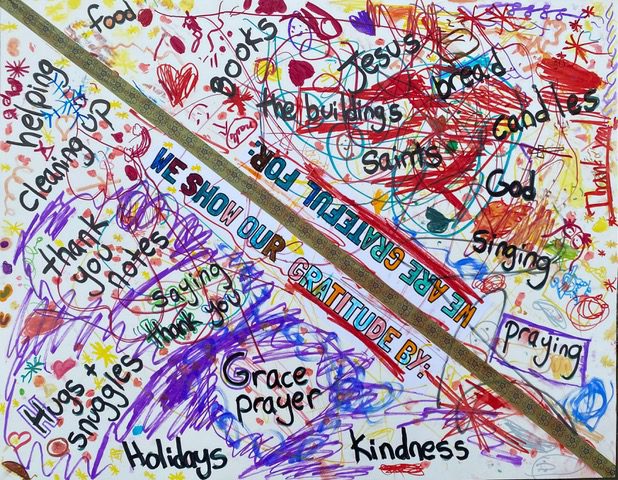 This week for Stewardship highlight we A-Spire to be more open minded and generous of heart like the children of our community! They are thankful for tangible aspects of St. Mark's like music, organs, candles, bread, architecture, grounds and art supplies.
They also consider how to care for these gifts.  As adults and "keepers" of this community we know what it takes to sustain and care for the church, but we also know the above and beyond services we bring to our immediate and surrounding community. We need participation, we need funding and we need to A-Spire to the greater possibilities at our fingertips. 
As we approach Thanksgiving and then Advent please consider pledging so we all can be thankful and look to the future.
Mego Tracy
---
Our children recently reflected on things they were thankful for at church and how they could help to be good stewards of the things they care about at St. Mark's.