Four new Vestry Members are elected to replace the outgoing vestry members whose terms end at Pentecost. The Vestry is the governing body of the temporal and corporate affairs of the parish, the equivalent of a board of directors. Election at the Annual Meeting is required by Section 11.13 of the Canons of the Diocese of California. The congregation also selects Diocesan Deanery Delegates at the annual meeting. St. Mark's is a member of the Peninsula Deanery, a body of lay and clergy members who serve as liaisons between individual parishes and the administration of the Diocese. Deanery Delegates represent the parish at the annual convention of the Diocese.
This year's Vestry nominees are: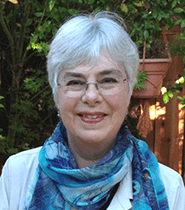 Kathy Gillam
My husband Richard and I have lived in Palo Alto for over 35 years. We raised our daughter
Julia here; she now lives in Fremont with her daughter Lucia. In July 2020 I completed a 36-
year administrative career at Stanford; my last position was as Executive Director of a new
program for midlife adults called the Distinguished Careers Institute. I currently serve as chair of
the Advisory Committee for a new non-profit focused on opportunities in higher education for
adults in midlife.
I first came to St. Mark's in the fall of 2019, following the closure, after over a century, of the
First Baptist Church of Palo Alto, where I had been a member for 20 years. During my years
there I sang in the choir, participated in adult educational programming, and served on the
Council, including several years as Moderator (Chair). I also served on the task force that led the
congregation through the complex legal processes of selling the church property, distributing the
proceeds as legacy gifts and dissolving the congregation. At St. Mark's I was welcomed warmly
from my first Sunday and, during the pandemic lockdown, greatly appreciated the streaming
services. Last year I participated in the Sacred Ground program, and I serve on the Sacred
Ground Task Force. I am also part of the St. Mark's book group. St. Mark's has provided
important spiritual grounding for me in this time of transition from one church community to
another and from professional employment to post-employment life.
I am hoping to bring my organizational experience from both my career and my church life to
my role on the Vestry. I'm very interested in how organizations work and in contributing to their
well being. I am also an avid reader of history and spiritual writing and look forward to
participating in discussions of ongoing educational activities in the parish.
Alex Dillard
I grew up in Virginia, and took engineering degrees in North Carolina and Texas before moving to the Bay Area, where I received a psychology degree. I'm currently working as a program manager at a residential facility for adults recovering from mental health crises. I married in 2021 which was as much a (good) surprise to me as it was to everyone else involved.
I grew up in the Presbyterian church, as did at least the previous two generations of my family, including an uncle who was a pastor in Texas. I spent nearly a decade away from church after the national Presbyterian organization decided to condition ordination on romantic orientation – although they've since rescinded that rule. I found St. Mark's after getting lost coming back from the YMCA on Ross Road. I wasn't ever going to church again, but decided to go just once. That was a half dozen years ago.
The activity that got me to come to St. Mark's the second time was the Sunday morning contemplation, which was called Buddhist-Christian Study at the time. I ended up taking over from the previous leader a few months before the pandemic got going. With a good two decades of practice in a few different spiritual traditions, I hope to offer the opportunity for more people to engage with Divine Breath. I like Richard Rohr's concept of action and contemplation both being necessary components in a religious life and appreciate how St. Mark's offers opportunity for both.
Romain Kang
I grew up in Richmond, Virginia, plus some time in New Jersey. My family was mainly associated with the Southern Baptists, though I attended a high school affiliated with the Episcapal Church, which broadened my exposure to mission and worship, as well as music in service to those goals. During this time, I also formed lasting friendships with several teachers, including one who eventually went to Church Hymnal Corporation (as it was called back then) as the General Editor for the Hymnal 1982. By the time I headed to college, I had thrown in my lot with the Episcopalians.
Some years later, I was a young professional working for a computer company out of a branch office, when I was assigned to work with the engineering group in Mountain View headquarters for a few months. I took the opportunity to visit several churches in the area, and eventually arrived at St. Mark's in 1988 during a period of experiential study of ancient church liturgies in the Sunday services. Not only did this fascinate me, but on my first visit, one of the matrons of the church made sure I met the circle of post-college members who frequently gathered for activities outside of church. Months later, when my friend at Church Hymnal mentioned interesting things happening at St. Mark's, I immediately replied that I knew the congregation well.
Thus, when my employer permanently transferred me to California the next year, I had an extended family already in place here. In the passing decades, that original circle has mostly but not completely dispersed, but St. Mark's has remained an anchor during this time. I have served numerous roles including ones in music, liturgy, and lay governance. During the pandemic, I've been part of the tech team that puts Sunday services on YouTube, worked on the parish music director search, and served on our delegation to the Diocesan conventions. From two previous terms on Vestry, I know the commitment it represents, as well as the satisfaction from activities and achievements of the congregation.
Brie Linkenhoker
I grew up in Indiana, went to college in Kentucky, and came to California for graduate school in the mid '90s. I studied neurosciences (PhD) and international policy studies (MA) at Stanford before moving to Houston for a postdoc in neuroeconomics. Upon my return to the Bay Area, I reconnected with Bill Newsome, also a neuroscientist, whom I married in 2009. In 2015, we welcomed our daughter Noelle, who joined older half brothers David and Jonathan. I grew up with varied religious influences, and was introduced to the Episcopal Church in high school. After losing my faith as a young adult, I returned to Christianity around 2005, and have attended St. Mark's since 2012.
My company, Worldview Studio, aims to make science more accessible to everyone, and to help scientists and lay audiences alike navigate the tough societal issues connected to emerging science and technology. Outside of work, I follow the Giants and the Warriors, enjoy travel and photography with Bill, and dream of being able to host dinner parties and hear live music again post-Covid. At St. Mark's, I sing in the choir, participate in community service events, and focus much of my energy on Children, Youth and Family Ministry activities.